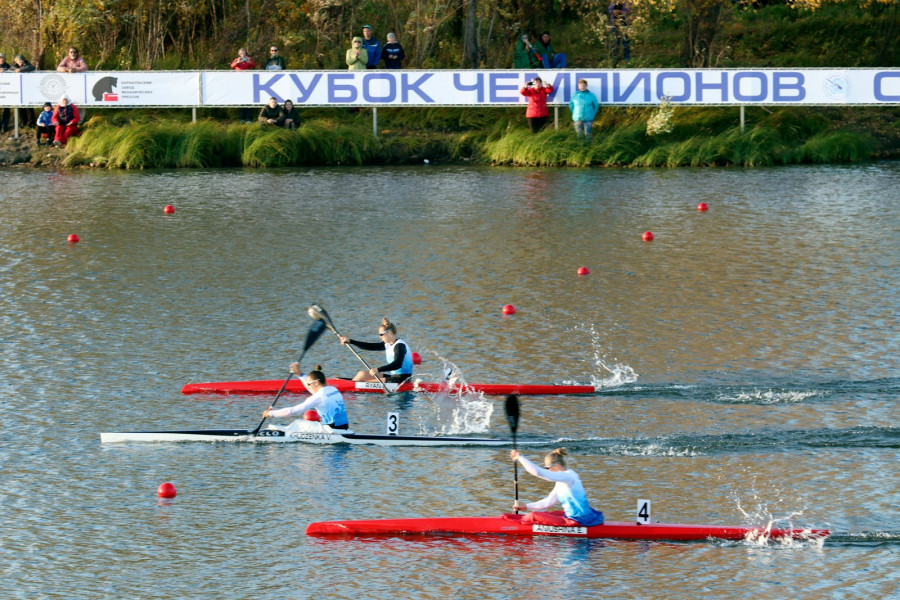 Canoe canal in Barnaul meets international requirements for the sports facilities where international canoeing and kayaking competitions take place. The International competition "Super Cup" was well-organised in Barnaul in September 2018. The success of the event was recognised by International Canoe Federation in the letter of commendation to the officials of the Altai krai.
Canoe canal is unique by its natural conditions. It is 16-18 metres deep with no current and the influence of strong winds. Railway embankment serves as a great barrier from gusty wind. Head- and tailwind dominate mostly. The venue is easily accessible due to its favourable location within only 8 kilometers from city centre.
Starting lanes of canal are equipped with automatic start up system, timing system, and photo finish IMAS. Race course (9 lanes) is installed under Albano system with markings and in accordance with ICF canoe sprint regulations. The canal is equipped with 3 automatic start systems: for 1000 m, 500 m and 200 m.
Side canal and road bridge across it are scheduled to be completed by September, 2019 towards hosting The World Cup event. A multi-purpose gym class is expected to be on the sports complex by 2021.
The Word Cup is a big event for all athletes, coaches, spectators, high officials and fans of canoeing and kayaking.